Goodmorning and happy Wednesday to you all. Wednesday means a brand new challenge over at Addicted to Stamps and More!
We have a brand new sponsor for the month of July!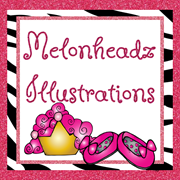 who is offering a prize of a bundle of your choice!!
And what does Make your Mark mean? It means, pretty much, that Anything Goes BUT you must use markers, pencils, crayons, chalks for example on your project. Don't forget to tell us what you have used.
Here is my DT card -
I have used a very cool set that is a sneak peek of the hostess set that will be available when the newest SU catalogue comes out. It is called Banner Greetings (the large banners in blue). I LOVE this set! I have used my markers directly onto the stamps which gives it a little of a 'washed out' look. Or even like your favourite pair of jeans would look like!!
The other banners are from my new Itty Bitty Banner set with co-ordinating dies. I have also used a new embossing folder called Textured Impressions. This set of 3 folders are mainly for embossing the edges of your cards. They are awesome.
The DSP is retired but I like it - it's called Birds of a Feather. A little Whisper White Bakers twine to hang the banners from was the finishing touch.
I hope you will join us over at the challenge blog and show us how you Make your Mark!
Thanks so much for looking xx
PS - This card is for my step-sister who is due to have her baby boy in a few weeks. Yep!! Another baby!!! Soon, I will post some pics of all the quilts I have been making. I even made a tote bag which actually looks like a tote bag!!! ;)